School Holiday Programme - The Prophets of Islam
**THIS EVENT IS NOW FULLY BOOKED**
My Little Library will be running a School Holiday Programme about the Prophets of Islam. Sessions will be held between the 27th September to 6th October.
Each session is aimed to be a fun and engaging learning experience that will include exploring, questioning, reading, creating and reflecting.
The sessions are aimed to be 2 hours long from 10am - 12pm and will be held in store at 1484B Dominion Road, Mt Roskill. Parents are welcome to stay, but it is not a requirement.
You have the option of enrolling your child in as many sessions as you would like, however there are limited spaces available. 
All craft material will be provided for, however we do ask that your child brings a pencil case (pens, pencils, colouring pencils, scissors etc) to make it easier to complete activities.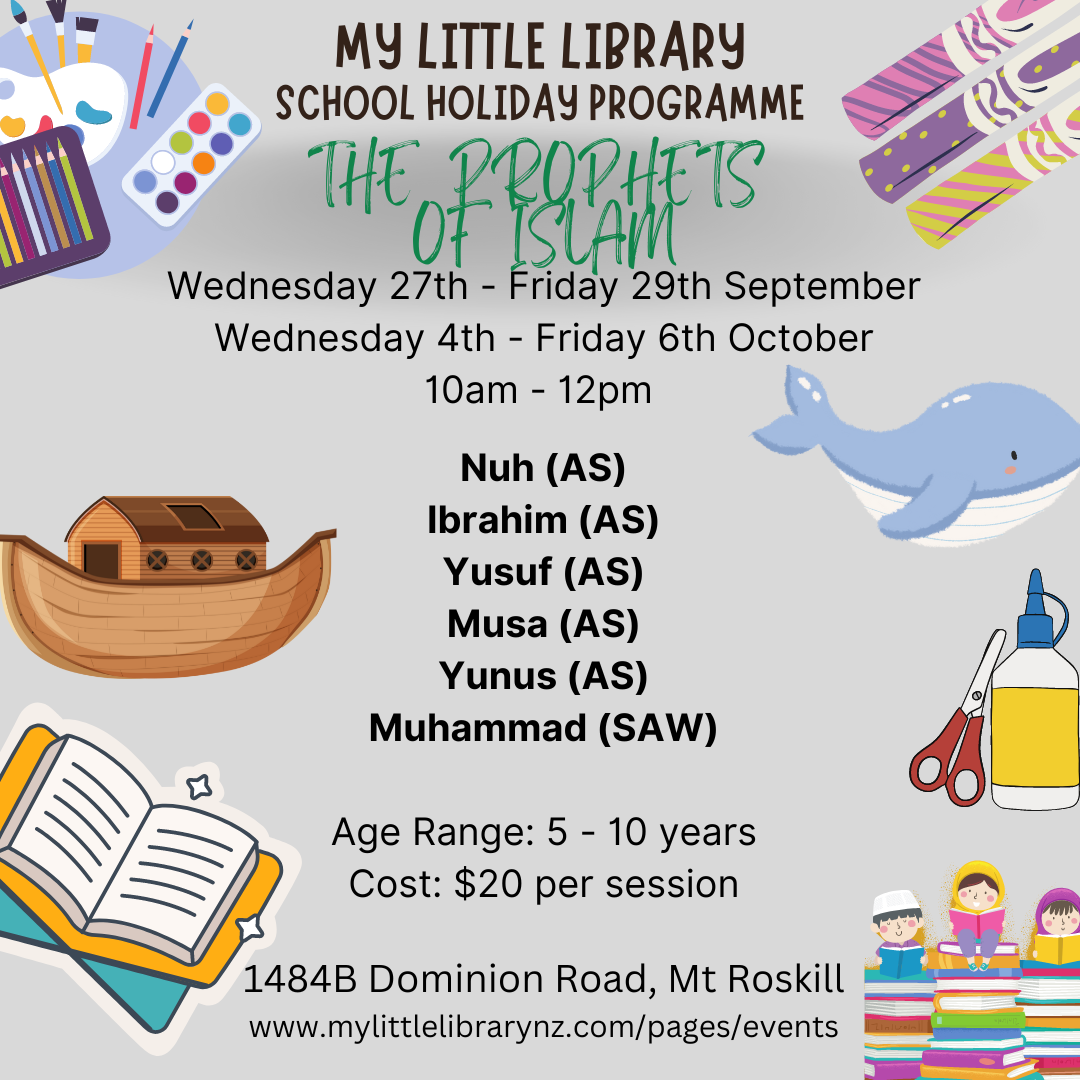 The Prophets of Islam
A fun and engaging way for children to learn about the Prophets of Islam.
Children get the opportunity to get creative through arts and crafts and learn about role models in our faith.
To register please complete the form.
More Information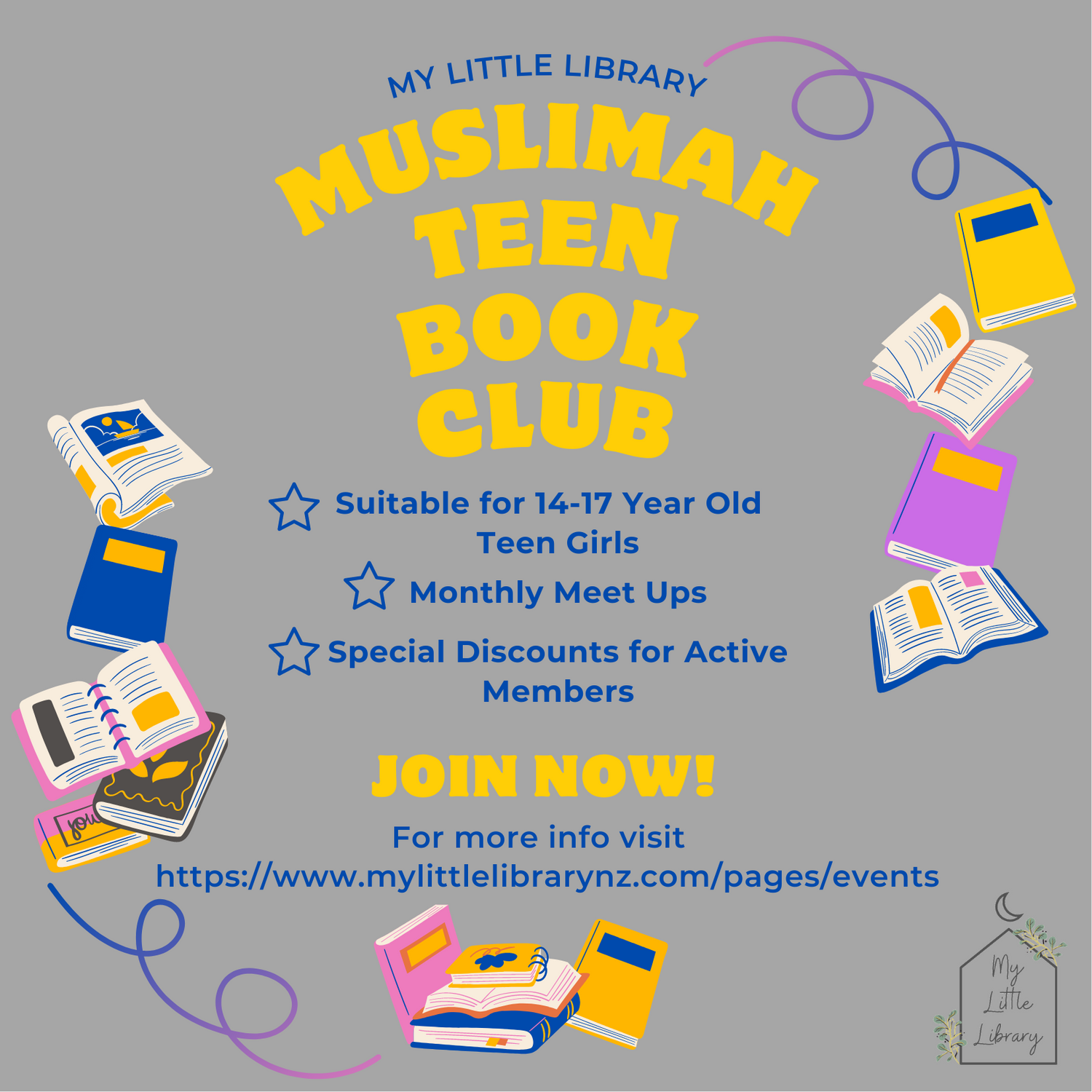 Muslimah Teen Book Club
A great way to connect with other Teen Muslimahs in Auckland.
Open to Muslim Teen Girls ages 14-17 years old.
Please complete the form below if you would join.
Find out more about this event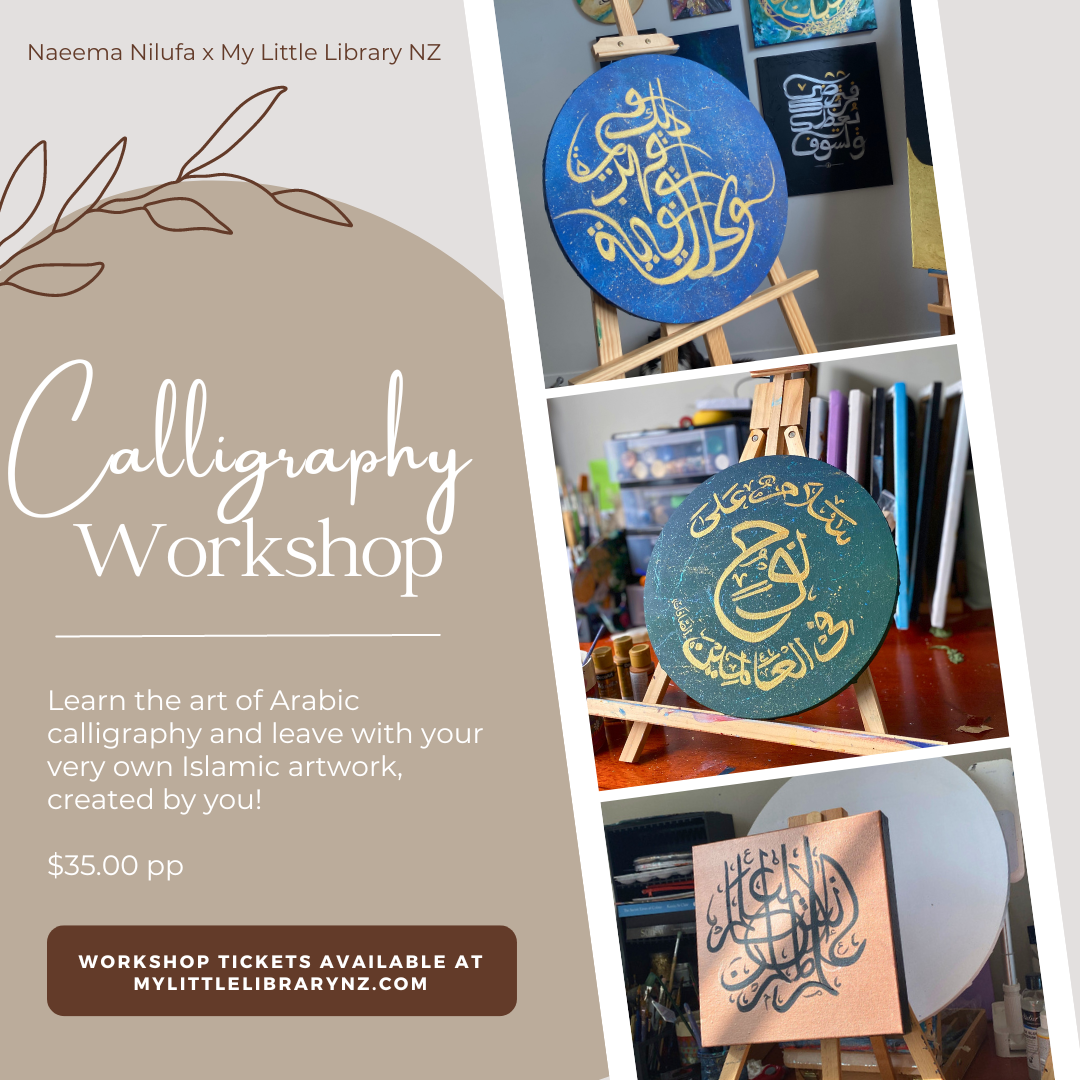 Arabic Calligraphy
Naeema Nilufa Art in collaboration with My Little Library NZ bring you Arabic Calligraphy workshops!
Find out more!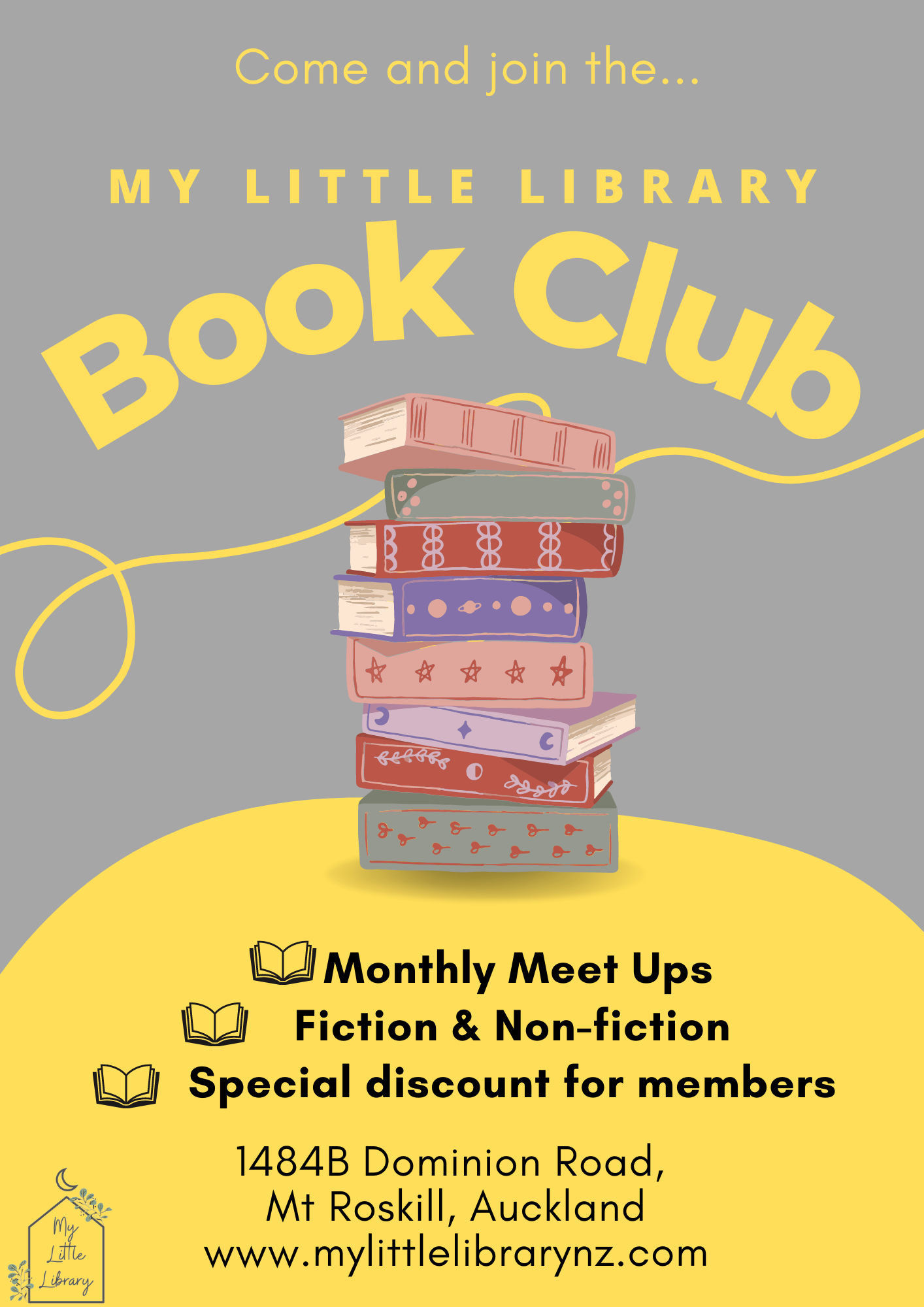 My Little Library Book Club
Connect with other Women over books and snacks at our monthly Book Club!
To join our Book Club please complete the form below
Join our Book Club!
Story Time with Saadiyah
Join Saadiyah from My Little Library for a Story Time Session.
Held on the first Thursday of every month at the My Little Library Store located at 1484B Dominion Road, Mt Roskill, Auckland from 11.45am - 12.15pm.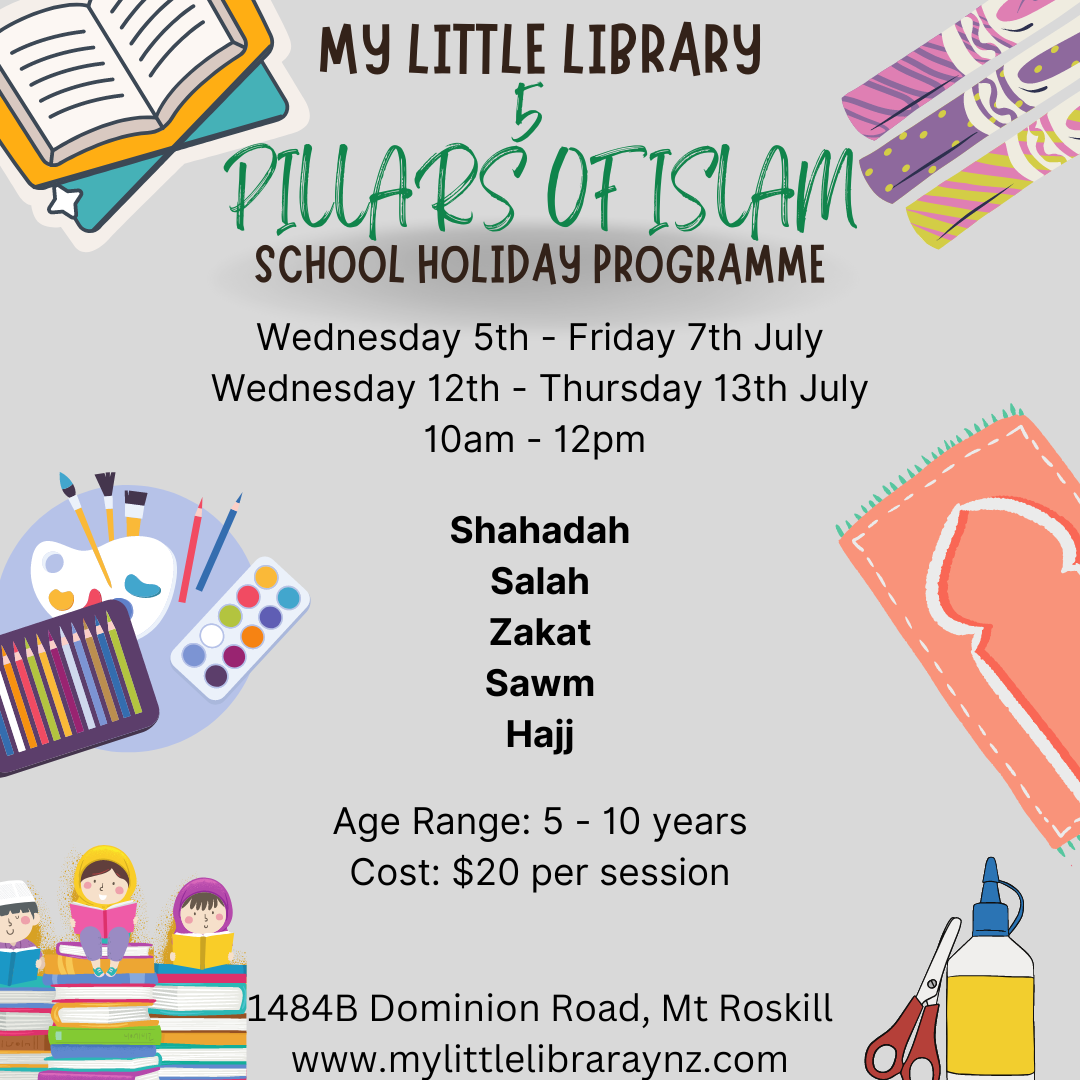 School Holiday Programme - 5 Pillars of Islam
A fun and engaging way for children to learn about the Five Pillars of Islam.
More Information