My Little Library Book Club
Join the My Little Library Book Club! This is a monthly event that will be held at the end of each month on a Thursday or Saturday. We will be reading a mixture of Fiction and Non-Fiction Books. 
Here is the plan for 2023: 
If this sounds like something you would be interested in, please read through the information provided and complete this form:  https://forms.gle/6uzwVvBmTb3HYXdr8 
Please Note: This is a women's only event.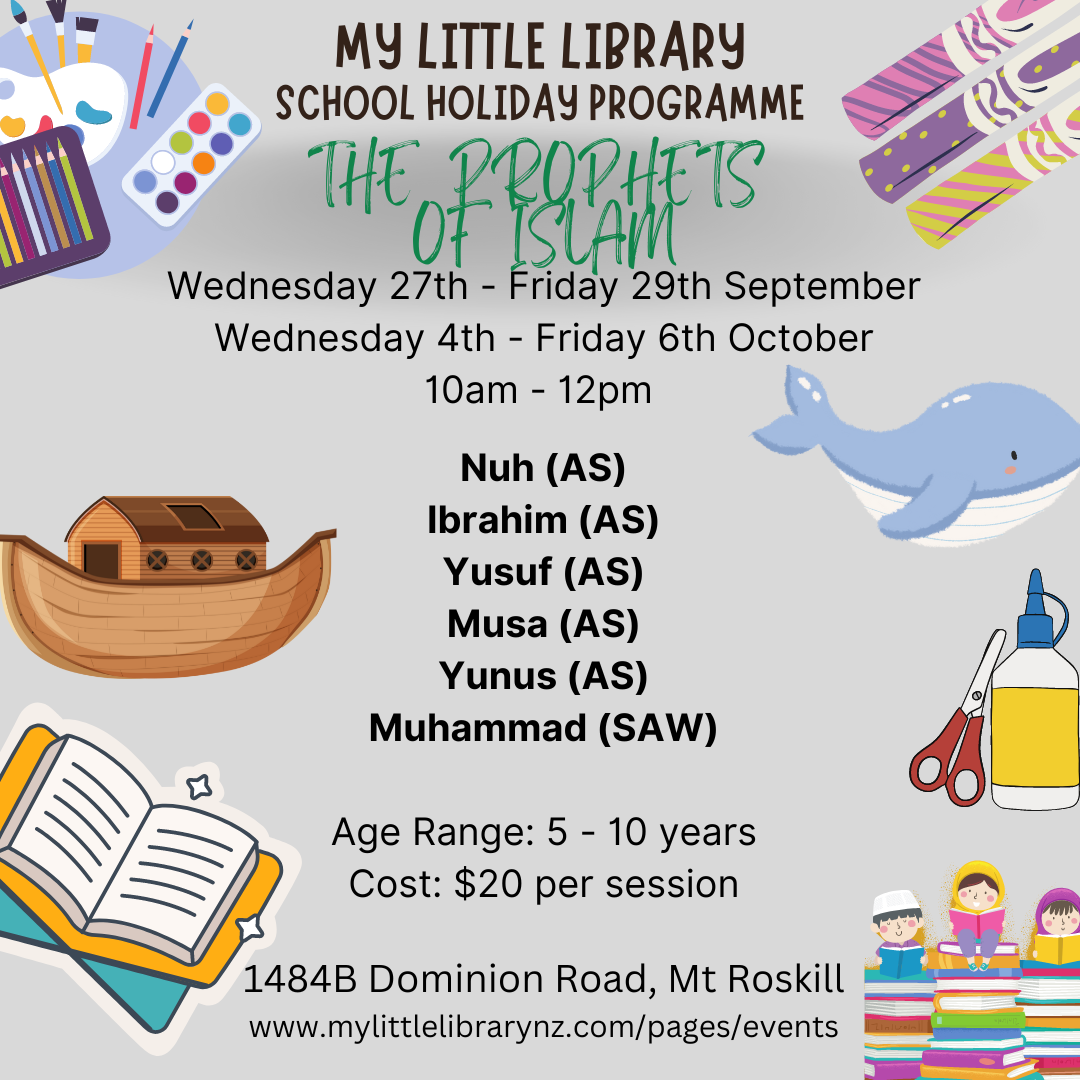 The Prophets of Islam
A fun and engaging way for children to learn about the Prophets of Islam.
Children get the opportunity to get creative through arts and crafts and learn about role models in our faith.
To register please complete the form.
More Information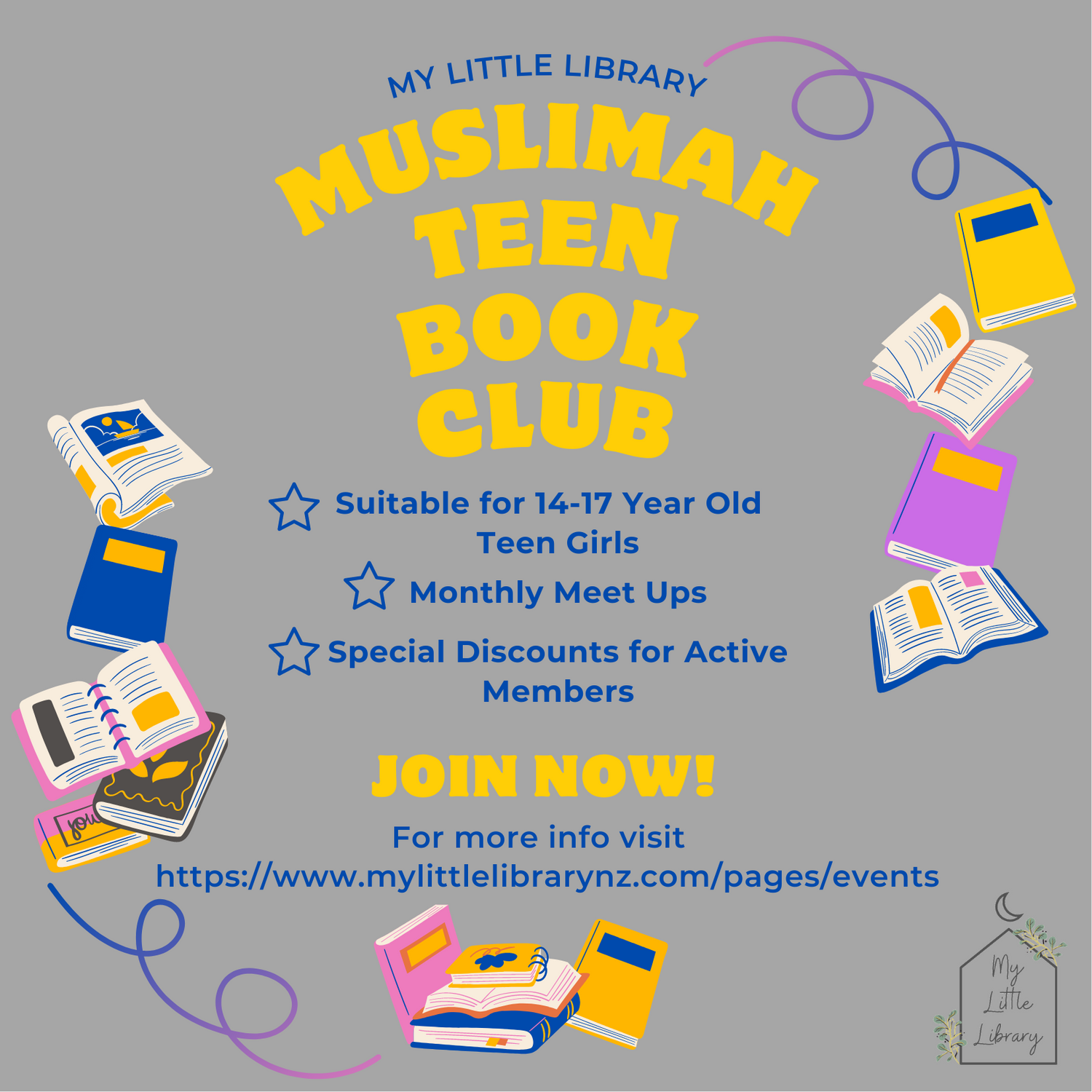 Muslimah Teen Book Club
A great way to connect with other Teen Muslimahs in Auckland.
Open to Muslim Teen Girls ages 14-17 years old.
Please complete the form below if you would join.
Find out more about this event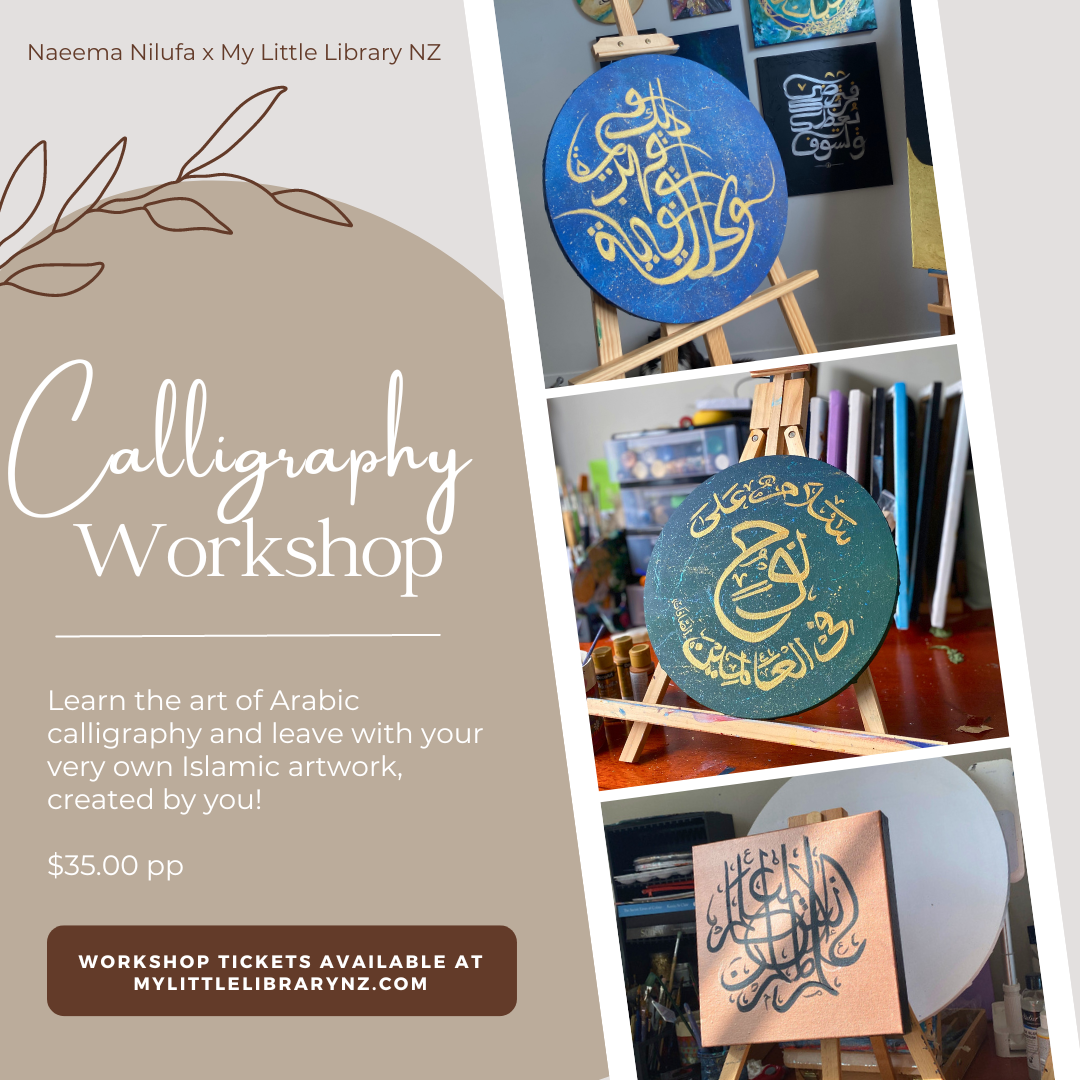 Arabic Calligraphy
Naeema Nilufa Art in collaboration with My Little Library NZ bring you Arabic Calligraphy workshops!
Find out more!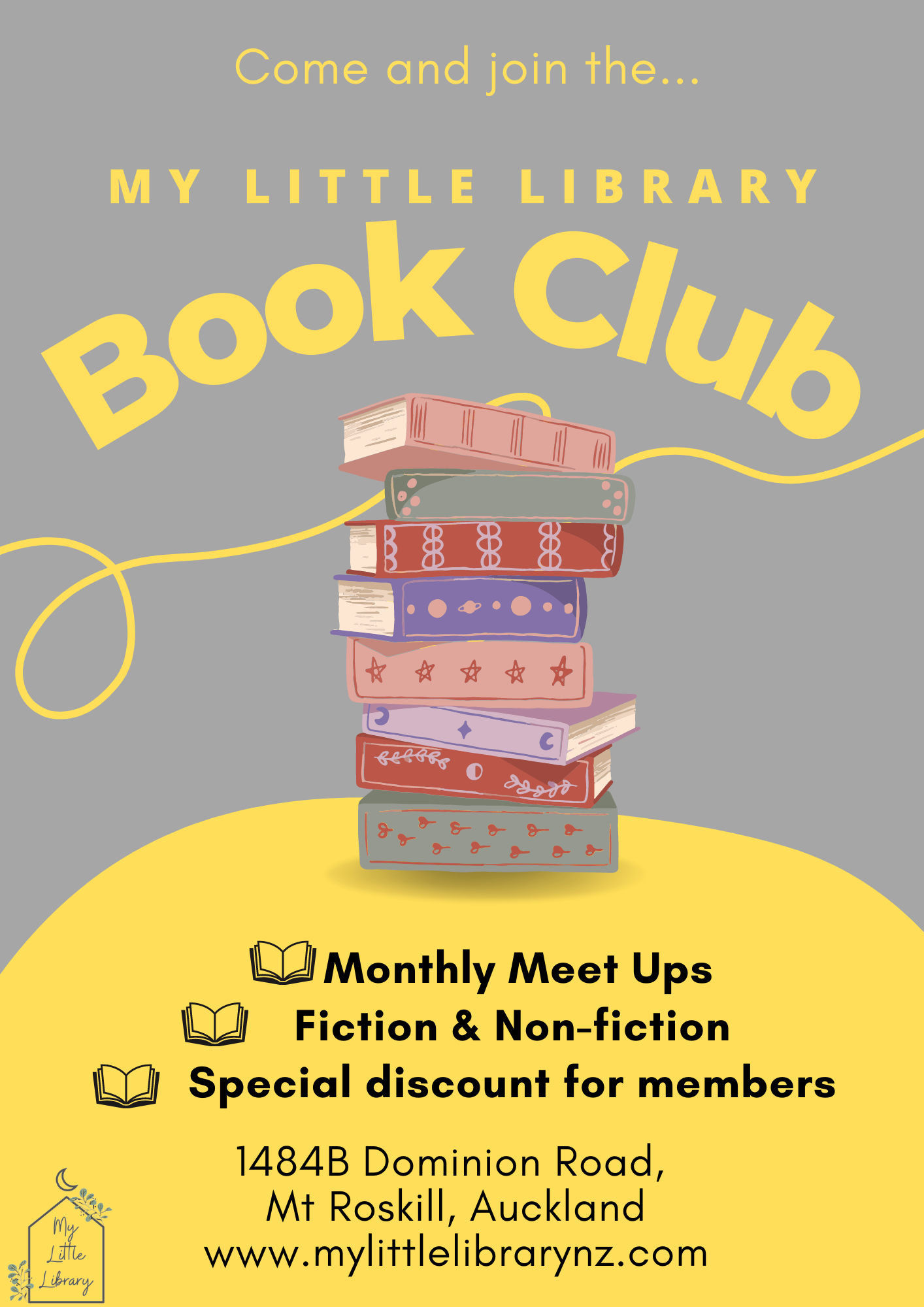 My Little Library Book Club
Connect with other Women over books and snacks at our monthly Book Club!
To join our Book Club please complete the form below
Join our Book Club!
Story Time with Saadiyah
Join Saadiyah from My Little Library for a Story Time Session.
Held on the first Thursday of every month at the My Little Library Store located at 1484B Dominion Road, Mt Roskill, Auckland from 11.45am - 12.15pm.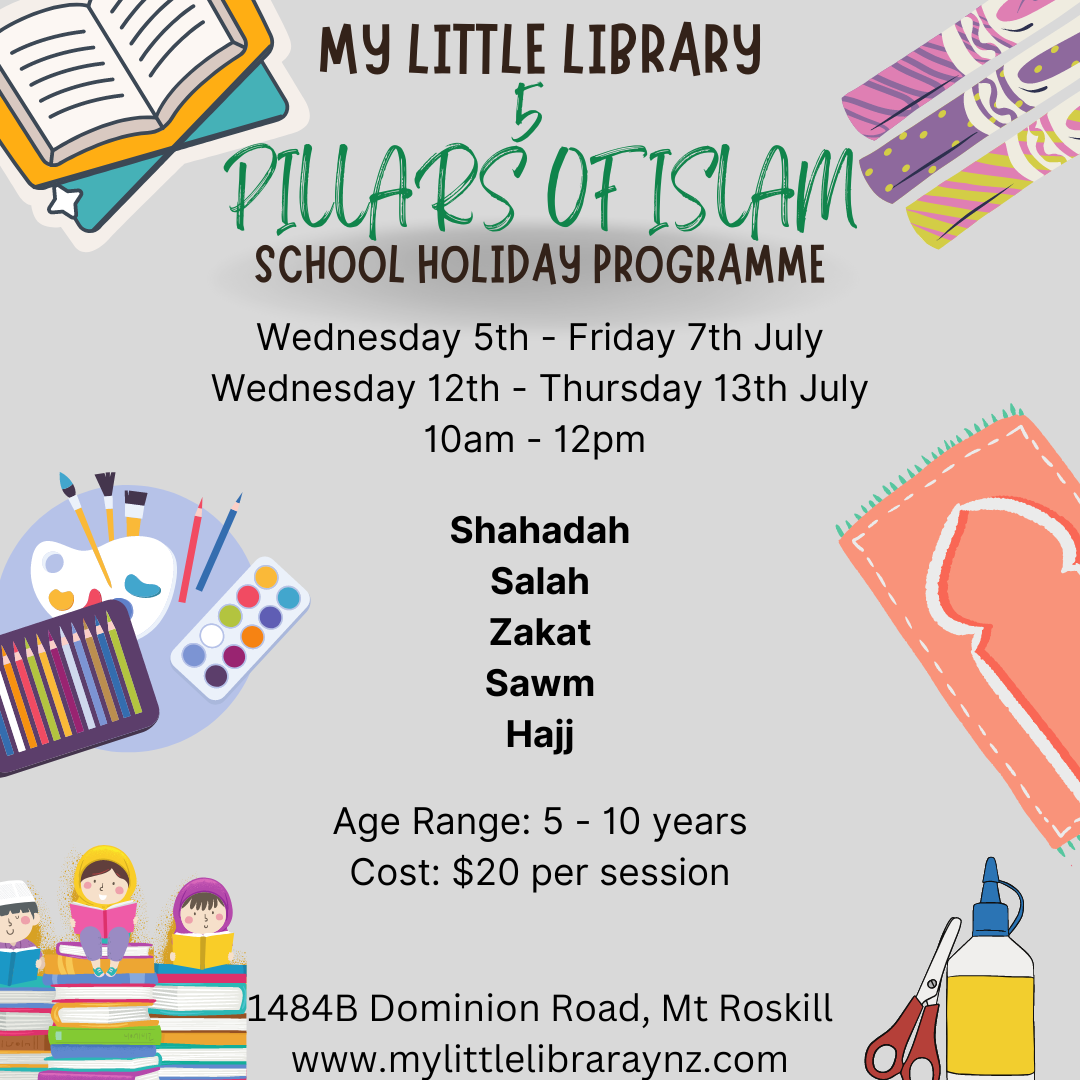 School Holiday Programme - 5 Pillars of Islam
A fun and engaging way for children to learn about the Five Pillars of Islam.
More Information