Our Projects
"The team at My Little Library are committed to doing our bit to help the ummah".
By supporting My Little Library, you not only help us to keep our small business running, but you also help us run two initiatives that we hold very close to our heart. Below you can find out more about our two sadaqa projects we have running, to help our fellow brothers and sisters in New Zealand and around the world.
Let's work together to help the ummah!
________________________________________
Please visit www.mylittlelibrarynz.com/collections/kiwi-revert-project to view this product. 
________________________________________
________________________________________
**THIS OFFER IS NOW CLOSED**
Our hearts are hurting at the news of the Earthquake that has hit Turkey & Syria.
We continue to make dua, as the death toll continues to rise and we see the widespread destruction on our screens.
To try and do our small part, we will be donating 100% of the proceeds from three of our prayers mats towards those affected by the earthquake in Turkey and Syria.
These beautiful prayer mats are also reduced to clear, so if you've been eyeing them out, this is the time to get your hands on them!
Valid from 8th February - 15th February 2023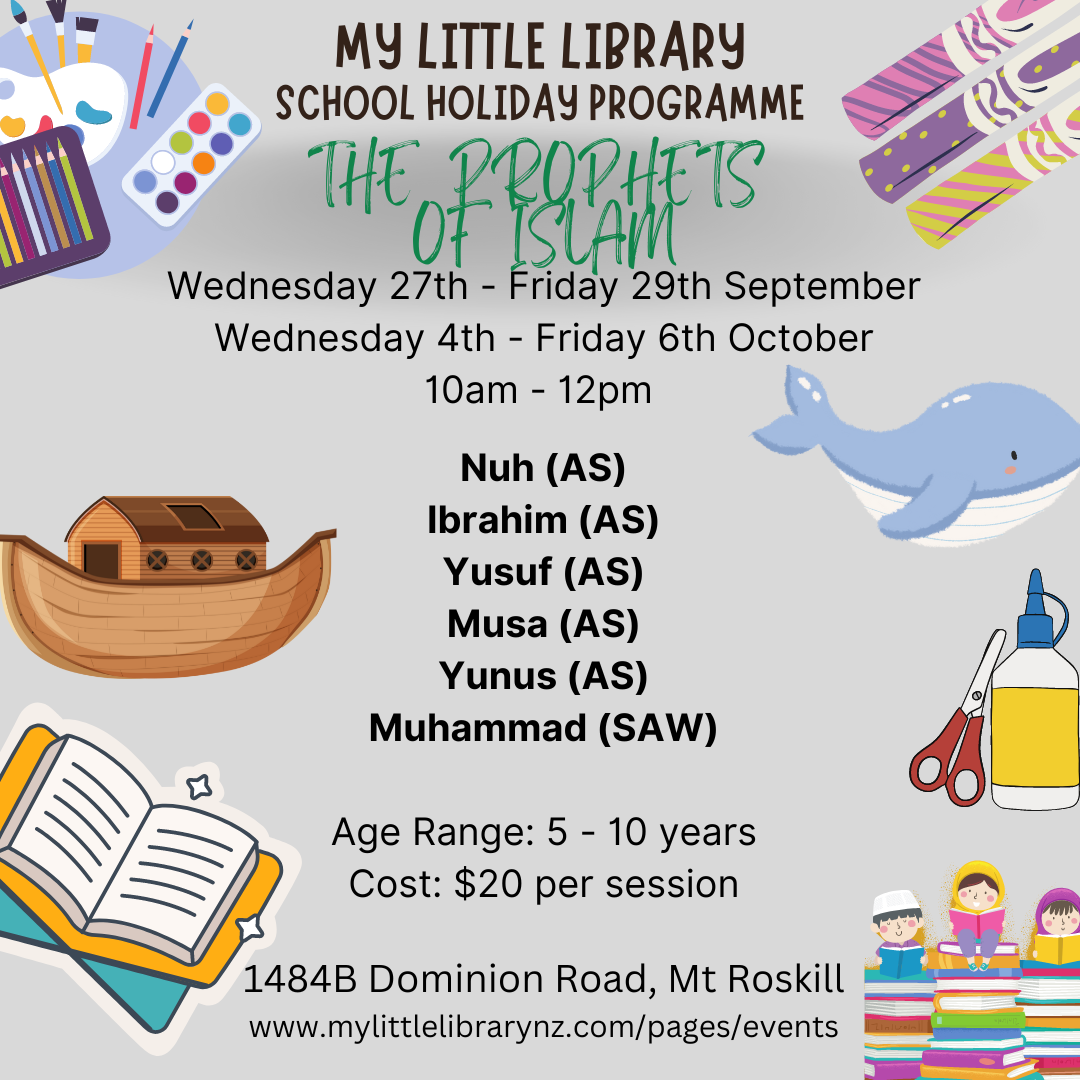 The Prophets of Islam
A fun and engaging way for children to learn about the Prophets of Islam.
Children get the opportunity to get creative through arts and crafts and learn about role models in our faith.
To register please complete the form.
More Information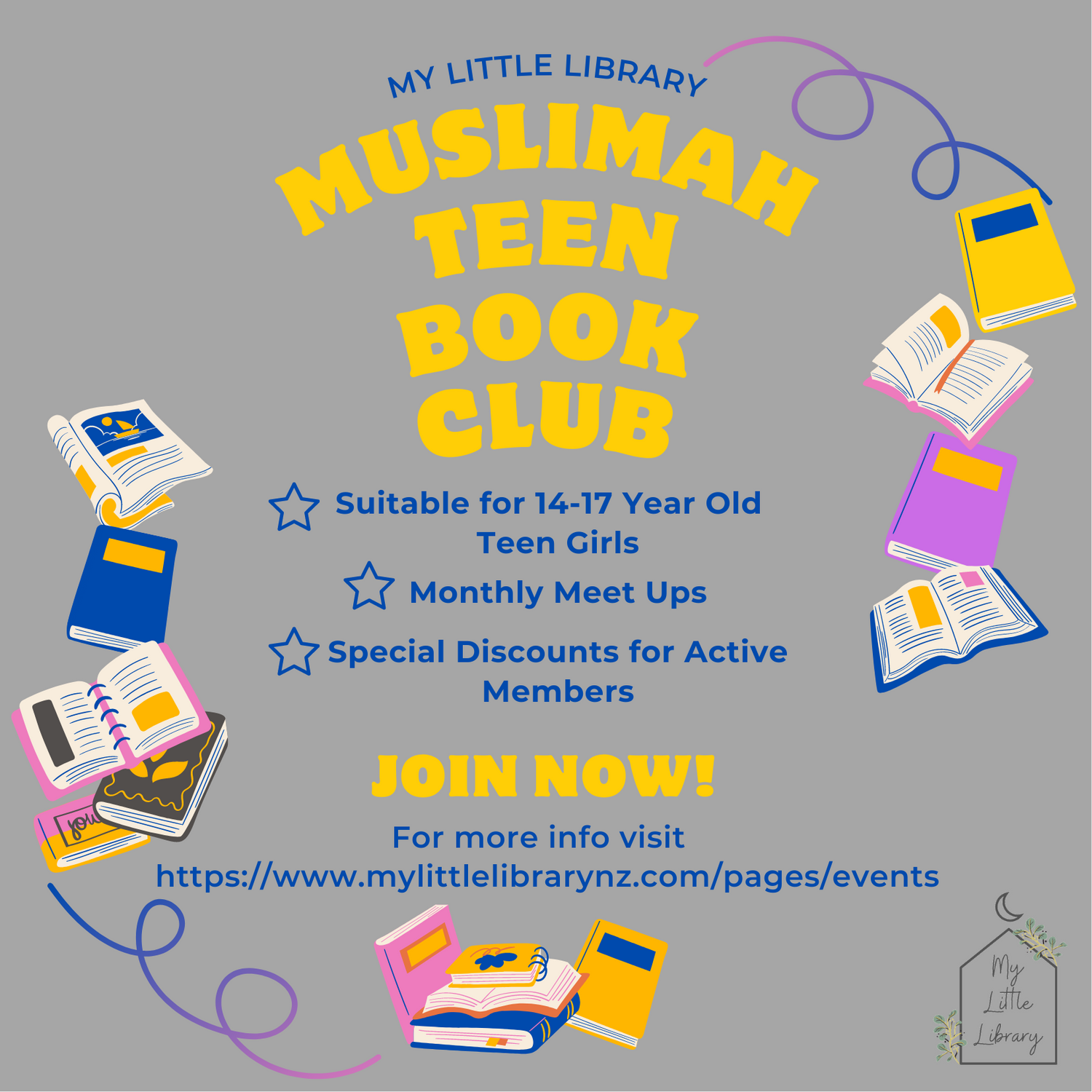 Muslimah Teen Book Club
A great way to connect with other Teen Muslimahs in Auckland.
Open to Muslim Teen Girls ages 14-17 years old.
Please complete the form below if you would join.
Find out more about this event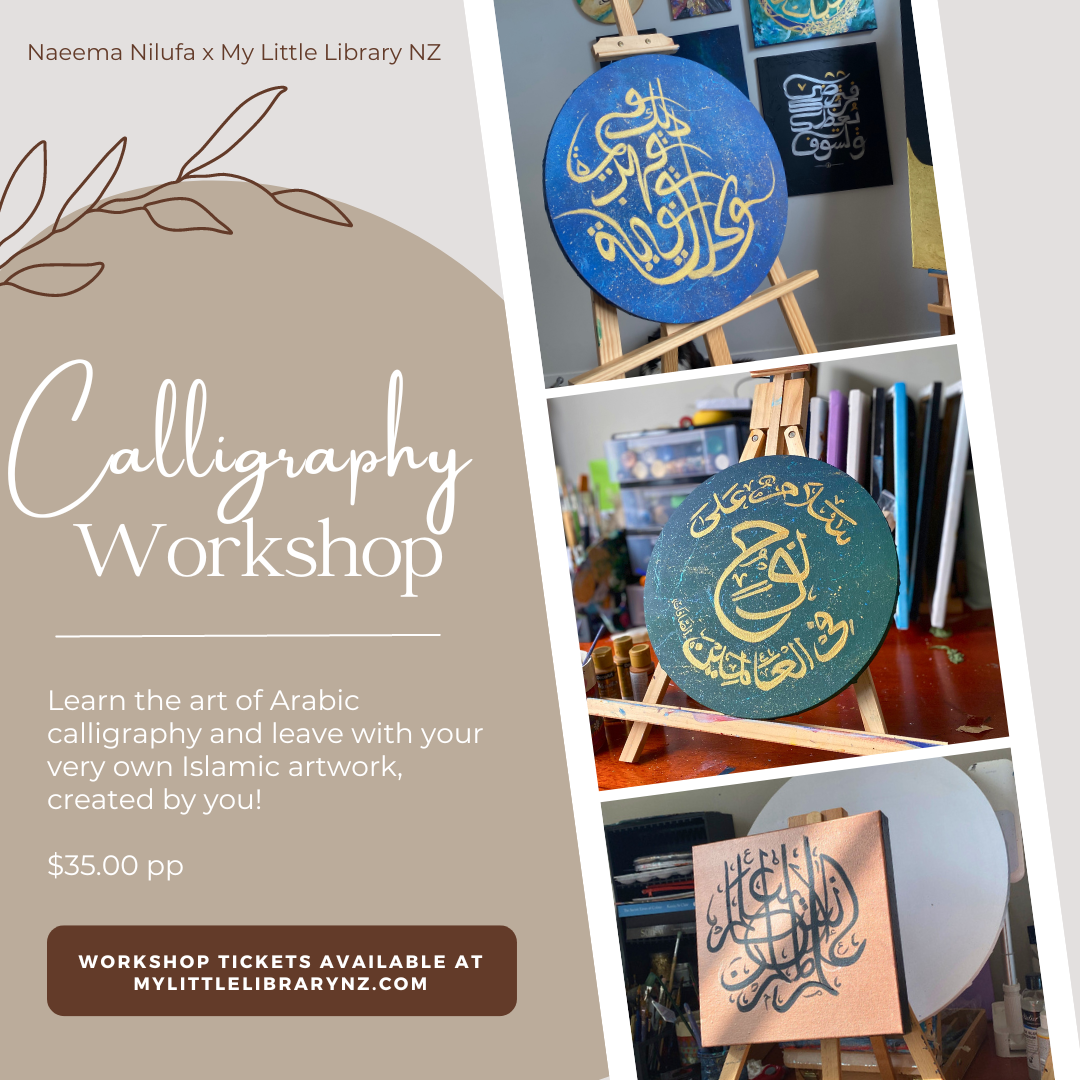 Arabic Calligraphy
Naeema Nilufa Art in collaboration with My Little Library NZ bring you Arabic Calligraphy workshops!
Find out more!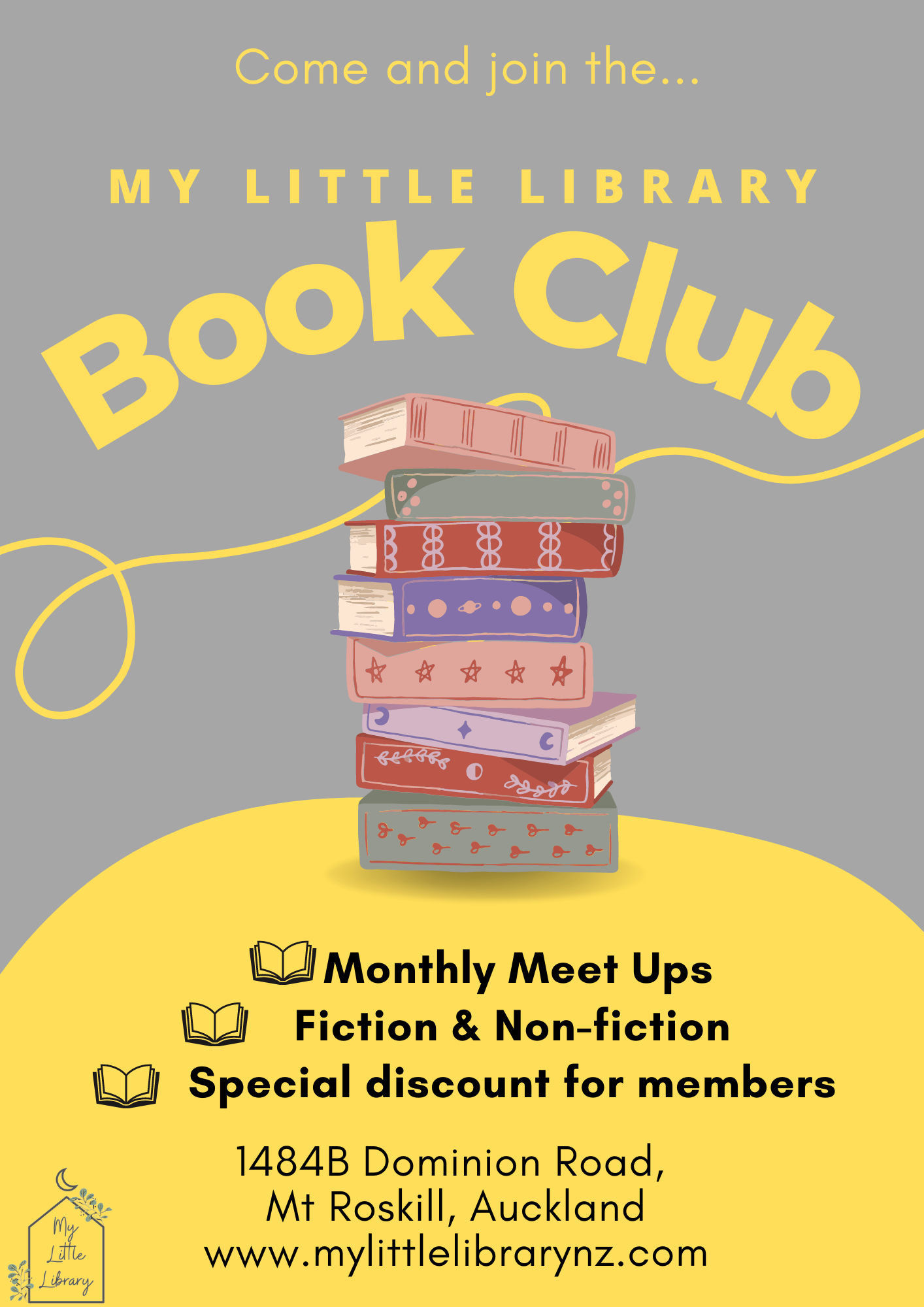 My Little Library Book Club
Connect with other Women over books and snacks at our monthly Book Club!
To join our Book Club please complete the form below
Join our Book Club!
Story Time with Saadiyah
Join Saadiyah from My Little Library for a Story Time Session.
Held on the first Thursday of every month at the My Little Library Store located at 1484B Dominion Road, Mt Roskill, Auckland from 11.45am - 12.15pm.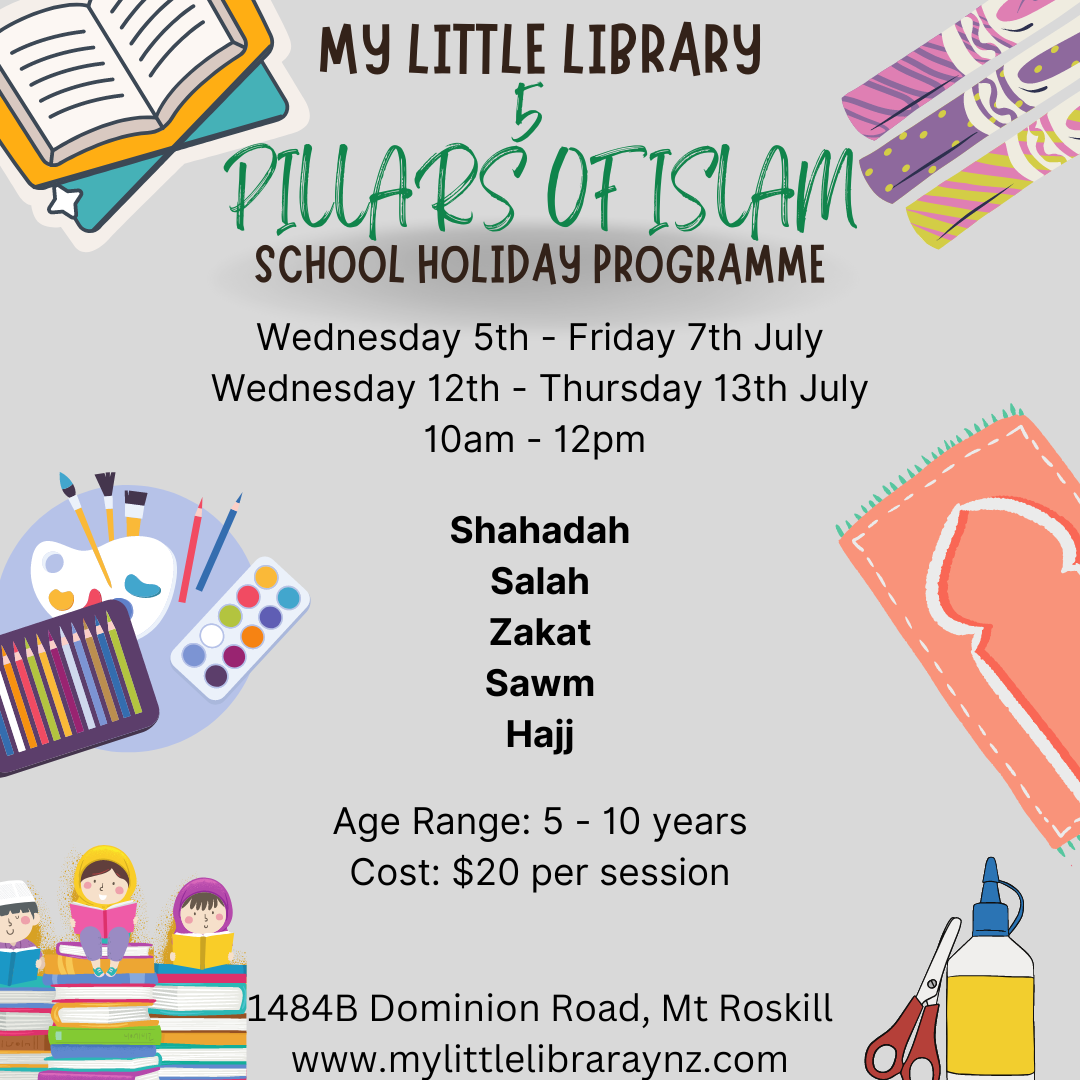 School Holiday Programme - 5 Pillars of Islam
A fun and engaging way for children to learn about the Five Pillars of Islam.
More Information