About Us
 Assalamu Alaikum and Kia ora,

Thank you for stopping by and visiting us! The idea of My Little Library came about with the birth of our daughter amidst a global pandemic. We were looking for a range of Islamic books that she would grow to love and enjoy, but realised how difficult it was for us to find and purchase in our little corner of the world.

We believe it's never too early to start reading to our children or developing the love of Islam in their hearts. In today's changing world, it's important for our children to have books they can relate to and learn from. Choosing a book that has characters that may look like you, or learning about the beauty of our faith from the pages of a colourful easy to read book, can make a world of a difference in building a positive muslim identity.

With this in mind, we created My Little Library in March 2021. The first Islamic Children's Bookstore in New Zealand! With the support and feedback from the community, we have extended our range of products to now include adult books, puzzles, interactive prayer mats, Islamic-themed tableware, ramadan calendars and so much more!

My Little Library is more than just a bookstore. We have evolved into an Islamic Lifestyle Business, aimed at working with the community in Aotearoa.  Some of our projects in 2022 have included:
Helping new Muslim reverts in New Zealand
Storytelling sessions at events such as NZ Eid Day and Auckland City Library
Providing resources for initiatives to help young muslim children learn and grow in their deen. 
Collaborating with other Muslim-owned local businesses. 
Having the My Little Library range available to purchase at the largest mall in New Zealand.
With the will of Allah in January 2023, My Little Library have opened their very own physical store. Located at 1484B Dominion Road, Mount Roskill, Auckland. 

Our intention from the start has been to not only provide our customers with a selection of good quality books and resources, but also help those in need around the world. When you support My Little Library, you not only get valuable learning resources, but you also support the wider muslim ummah. Every month, we donate 10% of our profits from online sales to charity. We hope we can continue to work together to help those in need and gain the pleasure of Allah SWT, InshaAllah.

Our aim here at My Little Library, is to create a space where other Kiwi families can find a selection of engaging, educational and fun to read books and Islamic Lifestyle products to add to your home. We hope our range inspires your family and increases the love for Allah S.W.T and His messenger. ﷺ.

Visit us in store Wednesday to Sunday and follow us on Instagram and Facebook for frequent updates on new books, teaching ideas and information on our wide range or products. Also please feel free to get in touch if you have any questions or book suggestions. We would love to hear from you!

Peace and Blessings!

Saadiyah & The Team at My Little Library.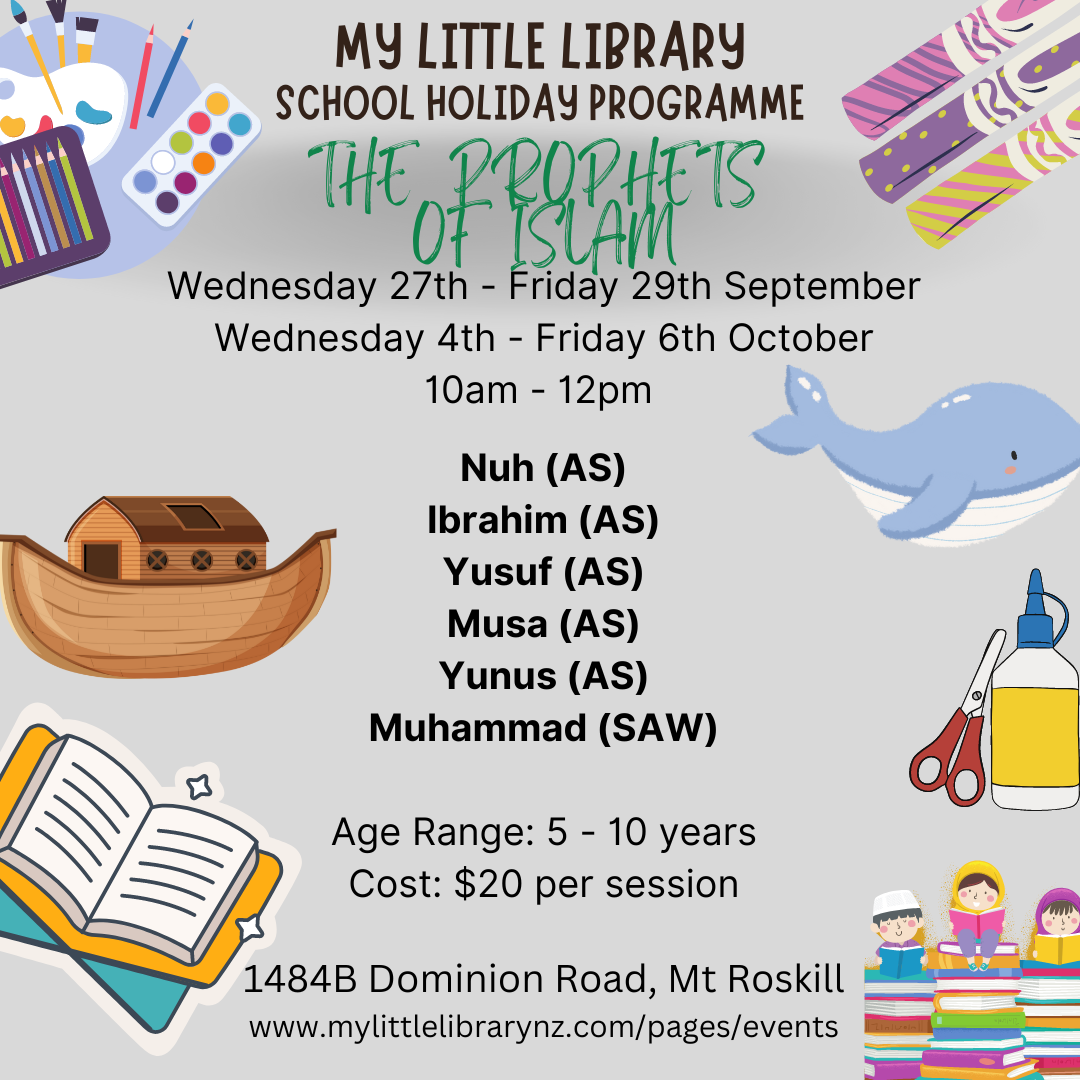 The Prophets of Islam
A fun and engaging way for children to learn about the Prophets of Islam.
Children get the opportunity to get creative through arts and crafts and learn about role models in our faith.
To register please complete the form.
More Information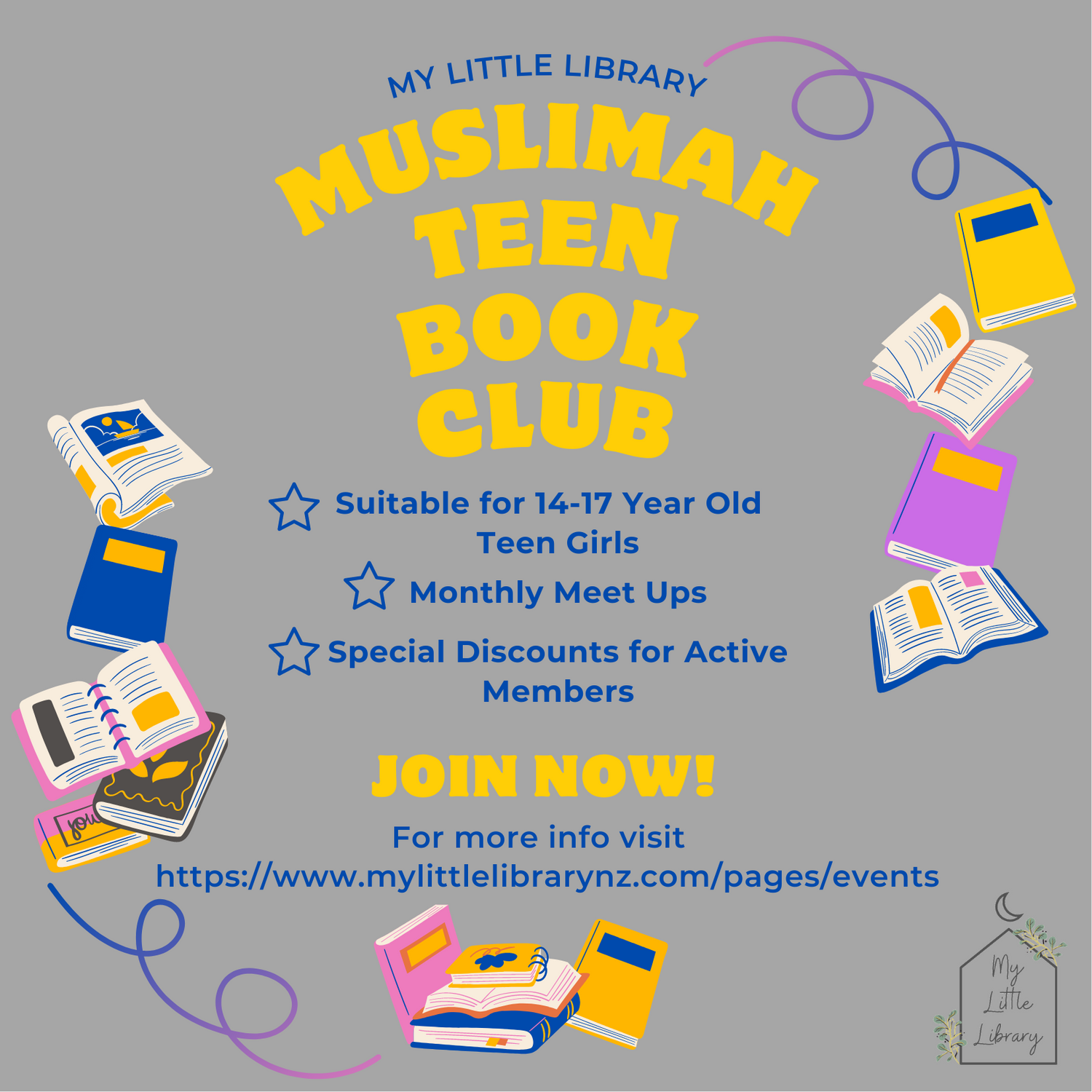 Muslimah Teen Book Club
A great way to connect with other Teen Muslimahs in Auckland.
Open to Muslim Teen Girls ages 14-17 years old.
Please complete the form below if you would join.
Find out more about this event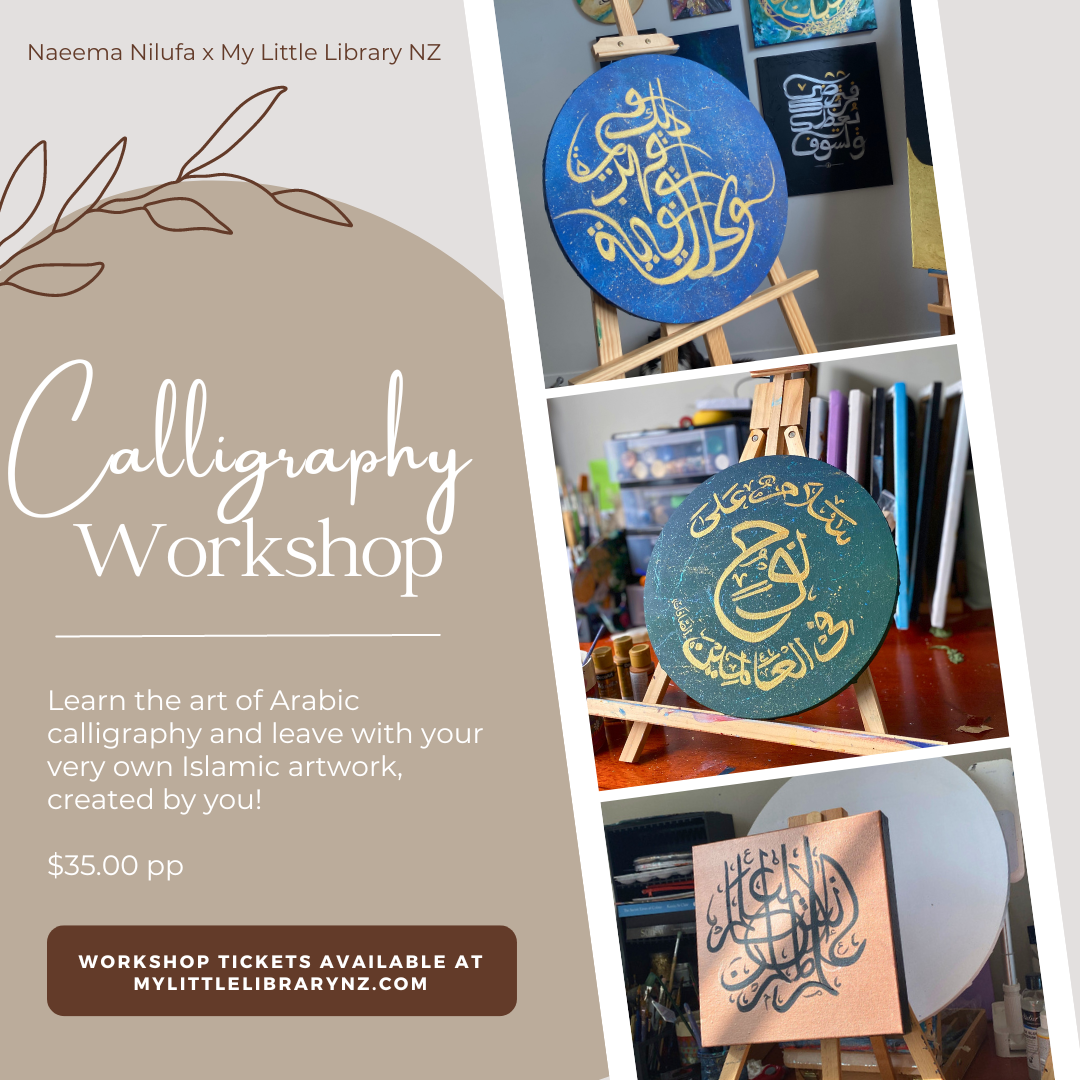 Arabic Calligraphy
Naeema Nilufa Art in collaboration with My Little Library NZ bring you Arabic Calligraphy workshops!
Find out more!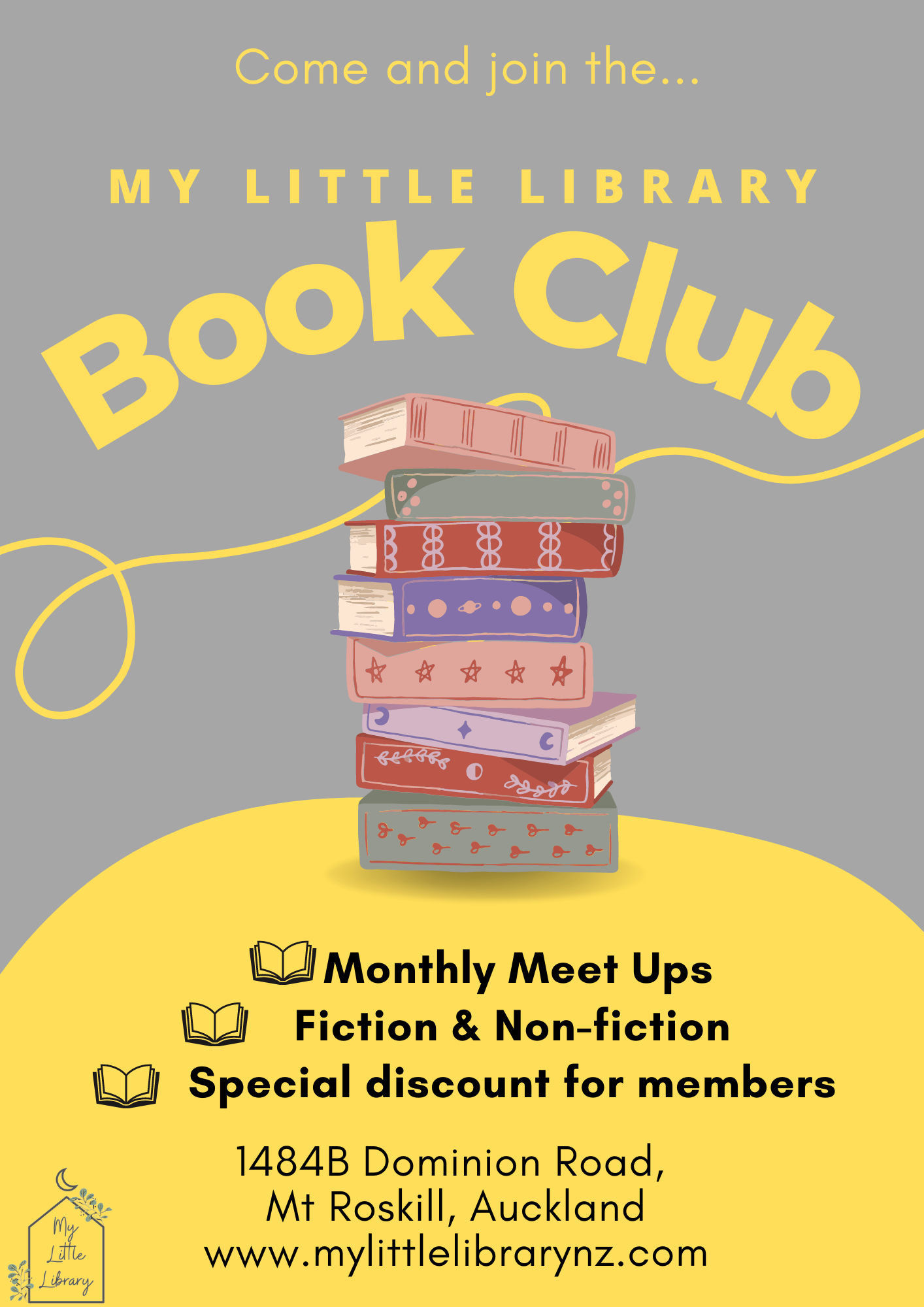 My Little Library Book Club
Connect with other Women over books and snacks at our monthly Book Club!
To join our Book Club please complete the form below
Join our Book Club!
Story Time with Saadiyah
Join Saadiyah from My Little Library for a Story Time Session.
Held on the first Thursday of every month at the My Little Library Store located at 1484B Dominion Road, Mt Roskill, Auckland from 11.45am - 12.15pm.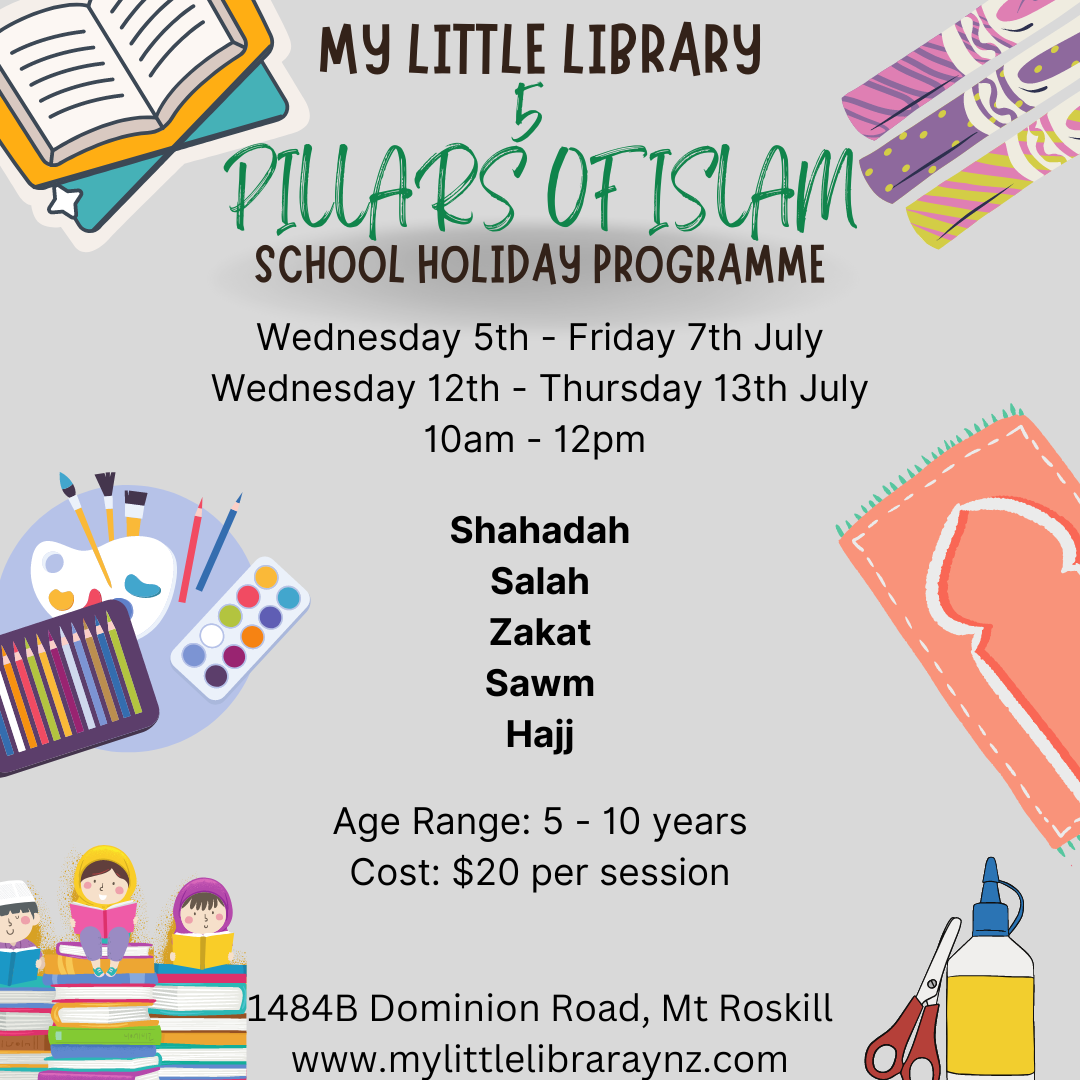 School Holiday Programme - 5 Pillars of Islam
A fun and engaging way for children to learn about the Five Pillars of Islam.
More Information