My Little Library NZ
Regular price
Sale price
$22.00 USD
Unit price
per
Sale
Sold out
If you were asked to describe the appearance of the Prophet Muhammad (SAW), what would you say?
"'The Prophet Described' weaves together classical accounts of the appearance and character of Allah's finest creation, using the narrations of those closest to him. Expertly crafted into a story-conversation between a mother and son, and using flowing, rhyming text, this book makes learning about Allah's Messenger (SAW), a rich and captivating experience. With spectacular illustrations that subtly echo the descriptions, this book is a treasure to be read over and over again.
You'll be left in awe, wonder and warmth by not just your increased love for the Prophet Muhammad (SAW), but even more so, by his love for you.
Here are some great features about the book:
'The Prophet (SAW) Described' is a panoramic picture book with stunning imagery that captivates and elevates your child's senses and attention, all in an Islamic themed story.
The book is written in repetitive rhyming prose that encourages your child's active participation in reading the story and increasing their enjoyment of the experience.

By the time your child has completed the book (which, by the way, they'll want to read again and again!) they would have effortlessly memorised the description of the Prophet (SAW) in-sha-Allah.

The book is based upon verified hadith narrations so you can rest assured that your child is receiving sound and solid knowledge of Islam.
The Prophet (S) Described is the world's first and only children's picture book in the English language dedicated to the Shama'il (descriptions) of the Prophet Muhammad (SAW) in story form, and has made the cheeks of countless parents and children wet with loving tears in their longing to meet the Messenger of Allah (SAW).

Share
View full details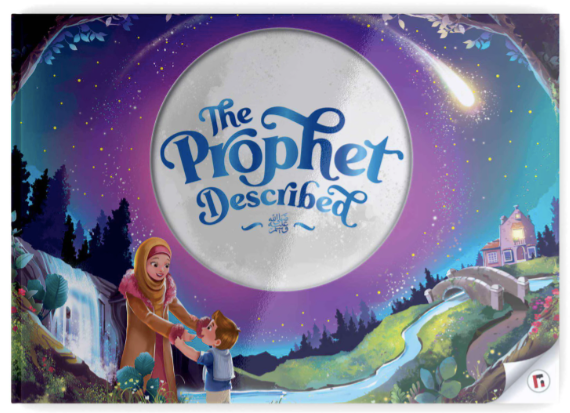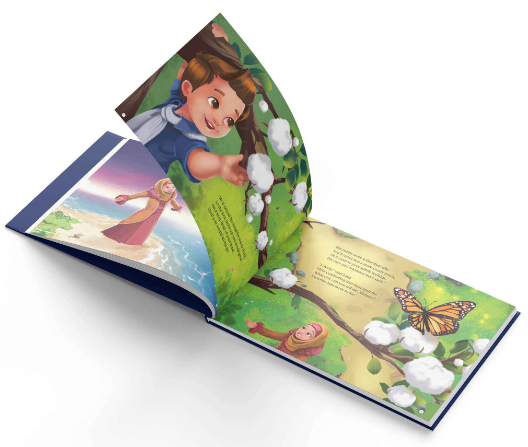 My boy loves this book
The book is excellent in inspiring the love of the Most Beloved (PBUH) into the hearts of our children. The visuals and story are well thought out. Our boy loves to choose this as his bedtime story book. A must have for all parents.