My Little Library NZ
Regular price
Sale price
$14.00 USD
Unit price
per
Sale
Sold out
Age 1-5
Learn about praising and thanking Allah with, Omar & Hana Say Alhamdulillah – The Song Book. Omar & Hana are a popular children's YouTube Channel, well-loved by many around the world. This colourful book is designed for children to sing along to the lyrics of the video. Let's sing and learn about Alhamdulillah with Omar & Hana!
Share
View full details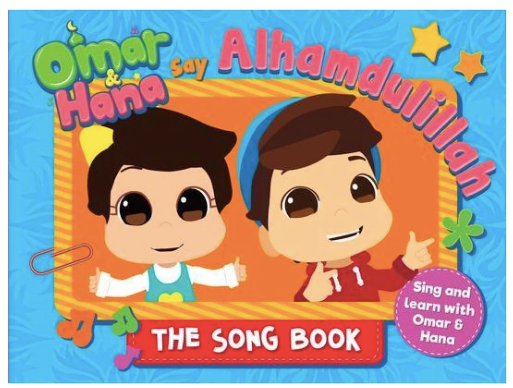 My son (1) loves Omar & Hana and just started to say his own version of alhamdulilah after watching the song many times. We went to the store and as soon as he saw the books of Omar and Hana he pointed it out and said 'Hana!' We bought the book and will give him with Ramadan in sha Allah. The book looks very nice! I'm sure he will love it! We also love the new store. The play area is perfect for kids while parents can explore all the beautiful books!
We love the 'Omar and Hana' series! Our toddler watches the show and listens to their songs on Spotify and it is so great that we now have their series available in the form of books for him to read and learn through. As always, we love the service received from the wonderful team at My Little Library.
This is my son's favourite song book, he keeps humming it :)