My Little Library NZ
Regular price
$11.00 USD
Sale price
$13.00 USD
Unit price
per
Sale
Sold out
Age 3+
Beside every person's shoulder, there are two angels. Muslims know them as the Kiraman Katibin (the noble scribes). They write down every deed, good and bad, from a person's first day to their last.
ISBN: 978-0-86037-645-3Binding: HardcoverPages: 24
Share
View full details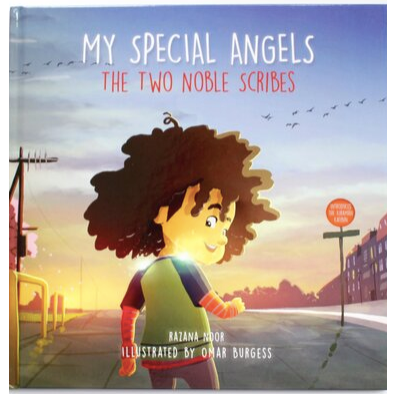 A must buy!
Beautiful book mashaAllah. Very good at teaching the idea of accountability and shaping the idea in our kiddos that it is not just parents who we answer to, but ultimately it is Allah swt.